Filipino young bloods who want to learn how to drive are usually taught by an elderly relative of the family. In most cases, people who has money to spend opt to go to a driving school and make advantage of a driving instructor. A driving instructor is a person who is hired by a person who is learning how to drive and wants improve his driving skills in order to get a driver's license. They manage the driving theory lessons, teach the driving students about the right traffic rules, and inform student drivers about safety driving procedures. Driving lesson charges vary  depending on the type of instructor, car to be used, and the duration of driving lesson. But is it really worth it to get and pay for a driving instructor? Let this article help you decide what type of driving lesson and when to get a driving instructor.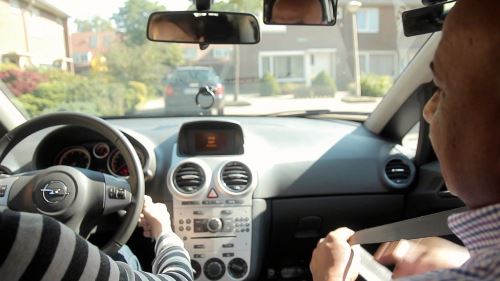 Types

of driving instructor
Below are three types of driving instructors
Employees – these are instructors that work for a driving school or any educational organization such as

a college, tertiary institute, the military, etc

.

Franchised or licensed instructor

s – these are instructors that were able to buy licensed franchise and has the right to have a company's logo in their car to make their job legit even if they are not directly working for the company

Independent instructors – these instructors own more than one car. They could work as partners or even hire other instructors to work or franchise their business.
The types mentioned above have different charges and may differ as well on the driving lesson packages that they offer. It would be better to directly contact the company or instructor to get quotes. Contact numbers are usually posted in their websites and social media accounts.
Factors affecting the price of driving lesson
Vehicle
If the car to be used for the lesson is an old model, expect the fee to be less expensive. But if it's a newly released unit, of course the would be more expensive. Bear in mind that the current price of gasoline is also factored into consideration. If it's high, the instructor may charge more to compensate the gasoline to be used during the entire duration of the lesson.
Competition
The law of demand and supply applies in every business and so in driving lessons. If the demand is high, the pay is also high and then vice versa. Also companies changes their rate to match the other competing companies. But there are cases that companies tend to file bankruptcy as well in this business because of the lack of students coming in.
Local demographics
If a large portion of population doesn't have enough money to pay for a driving lesson, instructors automatically lower their fees to meet the needs of their market.
Skill and reputation
This is the most common qualifier for instructors. Instructors who have already set good reputation in the business can maintain their prices or even demand for more since they have a steady stream of students. On the other hand, if the instructor is just starting out, then they need to promote their business  further to get student learners to enroll.
Considerations for choosing a driving instructor
Every student driver wants to make sure they choose the best driving school and instructor while not neglecting their budget at the same time. But you really get what you pay for, and considering the hazards involved in driving, I suggest you don't cheap out on your driving lessons. Below are qualities that you should consider.
Driving school has good reputation

Make sure the school have well maintained vehicles

Check if they have polite and patient instructors

Lastly see to it that they invest in training and learning to improve their service
Cheap driving schools in Manila
Listed below are the cheapest driving schools in Manila according to LTO. For list of prices, you can just check their website or social media accounts.
A1 Driving School

Polaris Driving School

Socialites Driving School

F1 Driving School

Smart Driving School

Honda driving School