Driving requires a lot of skills. One of which is parking — be it parallel or not. But more importantly, a driver should know and be aware of where and when to park properly. This article will discuss common guidelines and whatnots about parking and its corresponding consequences or fines if not followed.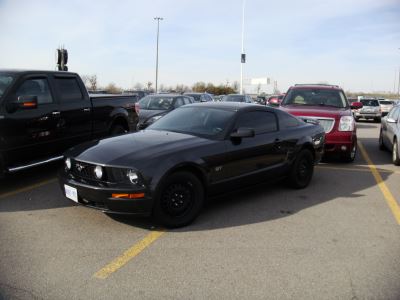 Driveway or public road parking
The rule of thumb is to always park one meter away from a vehicle entrance. Failure to do so makes it difficult for drivers in larger vehicles to get in and out of the driveway. It will also cause blocking emergency services. If this happens to you, you have the right to complain to a traffic officer or local council, who will also be the deciding body whether to issue a ticket to the driver and/or tow the vehicle.
Metropolitan Manila Development Authority or MMDA is widely known as the Philippines' traffic commission who is in charge for any traffic violators. In 2002, MMDA released a memorandum order under Resolution No. 02-33 that states,
"MMC Ordinance No. 78-03 as amended, authorizes the Metropolitan Manila Development Authority to tow and impound illegally parked vehicles."
As the memorandum clearly stated, no one is exempted in the towing so long as you did an illegal park. The memo also includes the two guidelines to when a vehicle could be towed. These are as follows:
"Stalled Vehicle" means any motor vehicle and/or its attachments which for any cause is unable to proceed under its own motive power and is on a public road, street or thoroughfare and dilapidated/junked vehicles in Metro Manila.
"Illegally Parked Vehicle" refers to one which is parked in areas prohibited by existing law or ordinance for parking purposes or those designated by the Authority and or the local government units (LGUs) as NO PARKING areas or zones.
To further guide you on your next parking, below are other basic parking mishaps that you should avoid.
Pavement parking
This type of careless parking is when a vehicle is causing obstruction to pedestrians, having them step off the pavement and walking towards the highway which is absolutely dangerous. Pavement parking makes it difficult as well for people with disabilities (especially those on wheelchairs) to pass safely. If you own the pavement, then you will automatically be exempted to the rule.
Outside the line parking
Parking lines are created to ensure that each vehicle has enough space to get in and out of the vehicle. It is a must to ensure that you park your vehicle within the given area to avoid double parking (using two parking slots). This technically eats up space that lessens opportunity for others who badly need to park as well. To avoid making this mistake, make sure that all your wheels are within the parking line. As easy as that.
Yellow line parking
Ever wonder what's the purpose of yellow lines in car parks? Yellow lines mainly indicates restrictions in parking areas depending on the location you are at.
There are two types of yellow line in car parks:
Single yellow line – restrictions on parking is only for a short period of time and these restriction periods are shown by a signpost.

Double yellow line – 24/7 restriction and signposts are not needed.
Yellow double lines are popularly used in Singapore, United Kingdom, and United States.
Parking on PWD (people with disability) slot
As respect and help to people with disabilities, all parking areas around the world are required to have a slot or bay for them. In the Philippines this is clearly defined in the IRR of BP 344 entitled "AN ACT TO ENHANCE THE MOBILITY OF DISABLED PERSONS
BY REQUIRING CERTAIN BUILDINGS, INSTITUTIONS, ESTABLISHMENTS AND PUBLIC UTILITIES TO INSTALL FACILITIES AND OTHER DEVICES." This slot is easy to recognize since it has a drawing of a stick man that seems to sit on a wheelchair. Also, PWD slots are always located near the entrance of establishments. Even if the slot doesn't have a vehicle parked on it, it doesn't give you any permission to park there unless if you're a person with a disability yourself. Always remember that good and responsible parking reflects a good driver after all.
If you're someone who wants to know who gets to use the PWD parking then you can check-out this article.