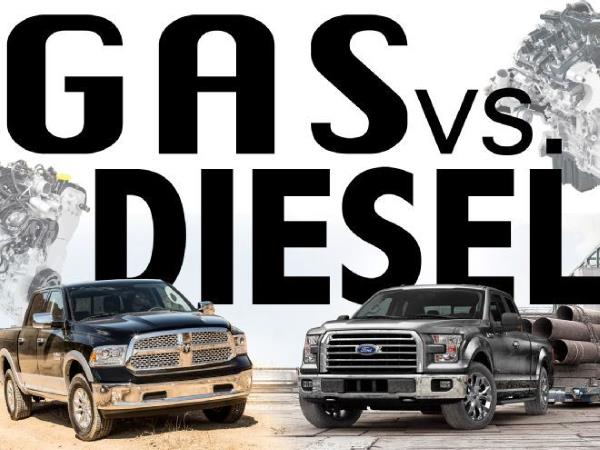 The common question that every first time car buyers  is to either get a gasoline or diesel engine type of cars. It's always a tough job to choose just between the two, right? Let this article help you out in making the right decision in choosing your car.
Comparison
You may have heard a lot of different views about gas or diesel engine cars. To a lot of people, it is the expense that they consider to be the number one factor when purchasing a car. To some it is the acceleration, speed, and  power. While to others it could be the maintenance and resale value of the vehicle. Below are the common comparisons that may help you decide what to buy between the two types of car engine.
| | | |
| --- | --- | --- |
| CATEGORY | GASOLINE | DIESEL |
| Fuel cost | Expensive (average of Php 41.00/liter) | Cheap (average of Php 35.00/liter) |
| Resale value | Low value | High value (costs 15% more than the price of gasoline cars) |
| Performance | 27% efficient | 35% efficient |
| Engine | Doesn't self-ignite when compressed. | Compresses air in the cylinder. |
| Spark plug | Yes | No |
| Injection process | Applies a more roundabout route. | Use direct fuel injection |
| Torque | Less power | More powerful (good for towing) |
| Engine noise | Less noise created | Noisier than gasoline   |
| CO2 production | Produces more CO2 | Produces less CO2 |
| Value for money | Cheaper than diesel cars | Expensive engine |
Advantages and Disadvantages
Need more descriptions to identify which is better than the other? Let's take it to the specifics then.  Anything that is man made (or even not) has it's inevitable pros and cons.
Advantages of Gasoline cars
Any gasoline engine cars (small or big)  are cheaper compared to diesel cars. Let's take for example the Toyota Innova costs around Php 832,000.00 while the diesel counterpart of it costs Php 887,000.00

The fuel that gasoline cars uses is cleaner in terms of carbon, thus making it more cheaper to maintain and repair

Gasoline engine is better to be used in small cars. So if you opt to buy a compact car that are famous nowadays, make sure it uses gas

Usually cheaper initial cost and runs with a quieter engine.
Disadvantages of Gasoline Cars
Less hauling power and lower fuel efficiency

Gasoline is way expensive than diesel

Shorter lifespan
Advantages of Diesel cars
Diesel engine cars are fuel efficient

In terms of fuel, diesel is 20% cheaper than any unleaded fuel

Produce less pollution with a diesel particulate filter

Uses common-rail and turbo charging giving it the power to tow
Disadvantages of Diesel Cars
Engine has a tendency to accumulate dirt from diesel that could damage the fuel system and cost you more money  if not properly maintained.

The engine is quite noisy compared to gasoline engine cars, though manufacturers through the years have been making efforts to silence it down.

Engines powered by diesel also requires special lubricants to maintain it's great performance
With all the comparisons and specifications mentioned above, the choice of getting a car still depends on your preference, purpose and term of use. If you want to use the car in a long term basis, better go with a diesel engine car. Also, if you have plans of using it as a public utility vehicle, better go for it since it's fuel is cheaper. If you want to drive your car with speed like of that in the movies, go for a gasoline engine car instead.