LTO has always required drivers to submit a Medical Certificate along with other documents such as application form and eye test result if they are applying for a driver's license (e.g. student permit, non-professional, professional.) This is to ensure that the driver is mentally and physically fit since driving is considered as a physical and mental activity. Not only first time applicants are required to submit this, but also those who are applying for a renewal or replacement of license. Aside from the medical certificate, a negative drug test result is also included in the medical requirements.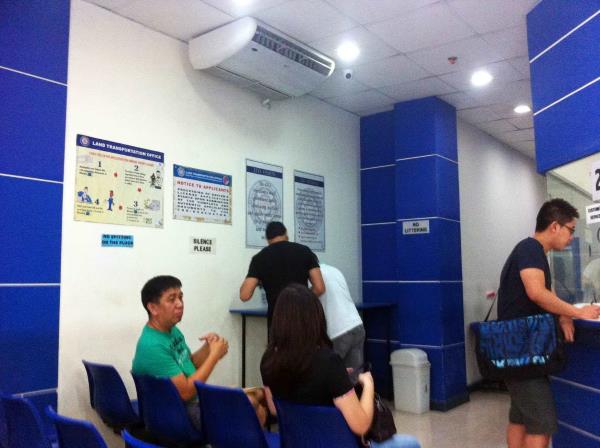 How to get a medical certificate?
A certificate will be issued once you are finish with the medical exam. Medical examinations are done from an LTO accredited or government physician and government clinics or hospitals. Usually, LTO accredited clinics are just around the vicinity of the LTO office. There are times that these clinics are closed or unavailable. If such case happens, you can take the medical exam instead from a different clinic, just make sure that it is also LTO accredited. This medical exam usually costs around Php500.00 but still depends on the clinic you are going to take it. The certificate is valid within fifteen days from the date it was issued.
What should the medical certificate state?
The medical certificate should confirm that the applicant is:
mentally and physically fit for driving

drug free

not color blind and has good eyesight or needs correction glasses

able to hear clearly or needs a hearing device
Aside from what was mentioned above, all other existing diseases/medical conditions or disabilities should be declared such as:
high blood pressure

stroke

visual disturbances (glaucoma or cataract)

limb problems

dementia

diabetes
Make sure that you let the physician know all medical conditions you have as of the present since these conditions might affect your capability to drive safely.
Department Order No. 2015-014 has revised some guidelines for renewal of license. Within the department order, applicant's medical certificate should now show the name, address, Professional Tax Receipt (PTR) number and Professional Regulation Commission (PRC) number of the Physician who did the exam if the applicant has the following disabilities:
A. Orthopedically Impaired
  

For upper limbs: amputated left or right arm with prosthesis

  

For lower limbs: amputated left or right leg with prosthesis

  

Post-Poliomyelitis: with one paralyzed leg either left or right
B. Partially blind
C. Speech and Hearing Impaired
D. Free from highly contagious diseases (for PDL applicants)
Passing of fake medical certificates (forged, duplicated, or processed from a non-licensed physician) are not tolerated by LTO. According to the department, no one shall be allowed to have a license or even renew license using a fake certificate. If any license will be issued by accident, it will be immediately recalled by LTO and proper case shall be filed.
Are foreigner's required to present a medical certificate?
Like any other Filipino applicants, foreigners are also required to submit a medical certificate even if they have dual citizen license. Foreigners need to submit a medical certificate issued by any licensed physician practicing in the Philippines.