Some say that patience is a virtue. Others say that good things come to those who wait, while most Filipino motorists cry to have their new license plates. After all, they've already paid for it.
The Philippine government already expressed and explained to the public that it is doing its best to clear the backlog of license plates. As a testament to this, the Land Transportation Office (LTO) launched an online portal around two months ago wherein you can check if your new license plate is already available. With that in mind, here are three reasons why the LTO's online plate number verification is helpful.
Easy Accessibility
The LTO online plate number verification portal is helpful for those individuals who purchased a brand-new car two years ago. The LTO online portal shows that license plates are now available for individuals who bought and registered their vehicle from July 1, 2016 to December 31, 2016 in the National Capital Region (NCR). The website also shows the availability of license plates in other parts of the Philippines such as in Region 1, Region 2, Region 3, among others.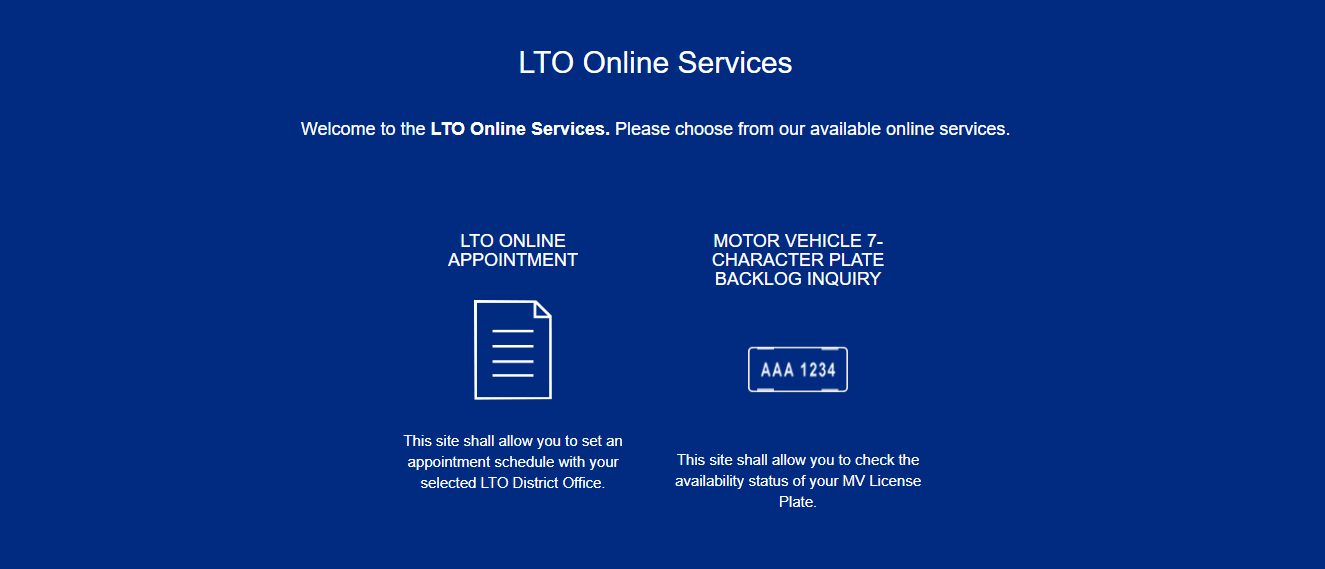 Information at your Fingertips
When you visit LTO's website, the first thing you need to do is look for the icon that says Motor Vehicle 7-Character Plate Backlog Inquiry. Click on the icon in order to check the availability status of your MV license plate. Then, you need to input or type the 15 digits of your MV File Number to check the availability of your license plate. If the license plate is available, the LTO says owners can pick it up at the stated Authorized District Office or through the dealership.

Hassle Free
The LTO online plate number verification portal makes the process of checking the availability of your MV license plate hassle-free. You just need to go online; visit the link; and then type in the details needed. However, don't get your hopes too high as the LTO previously said that vehicles registered before July 1, 2016 will not be able to get their seven-digit license plates for now. As such, you need to be more patient. After all, good things come to those who wait.