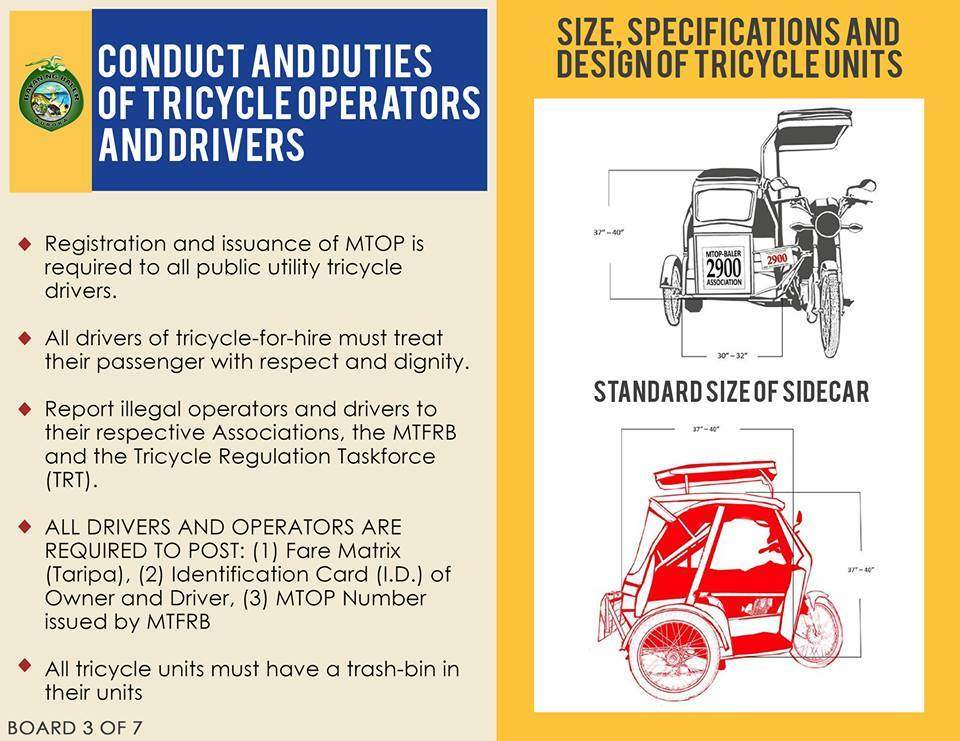 [kkstarratings]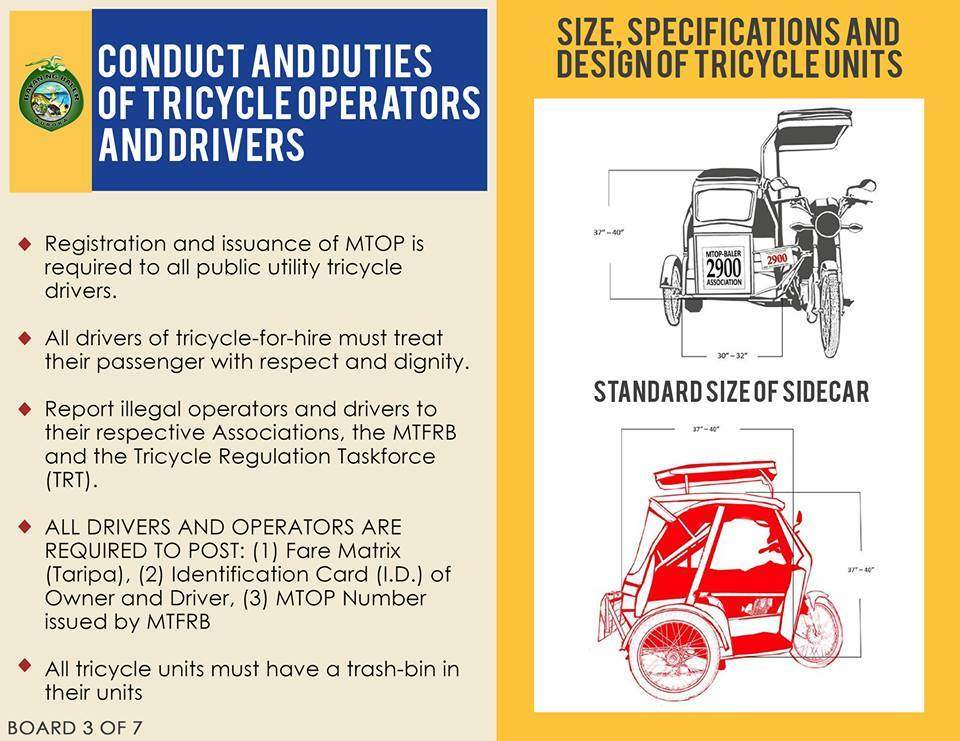 MTOP (Motorized Tricycle Operator's Permit) is a necessary document for one to be qualified to use and operate a motorized tricycle for any livelihood purposes. Whether for a local delivery or transportation business. If you're planning to use a motorized or electric tricycle for business or livelihood then you need to get a MTOP first and foremost. MTOP has a validity of three (3) years and local application fees vary for different cities and towns here in the Philippines.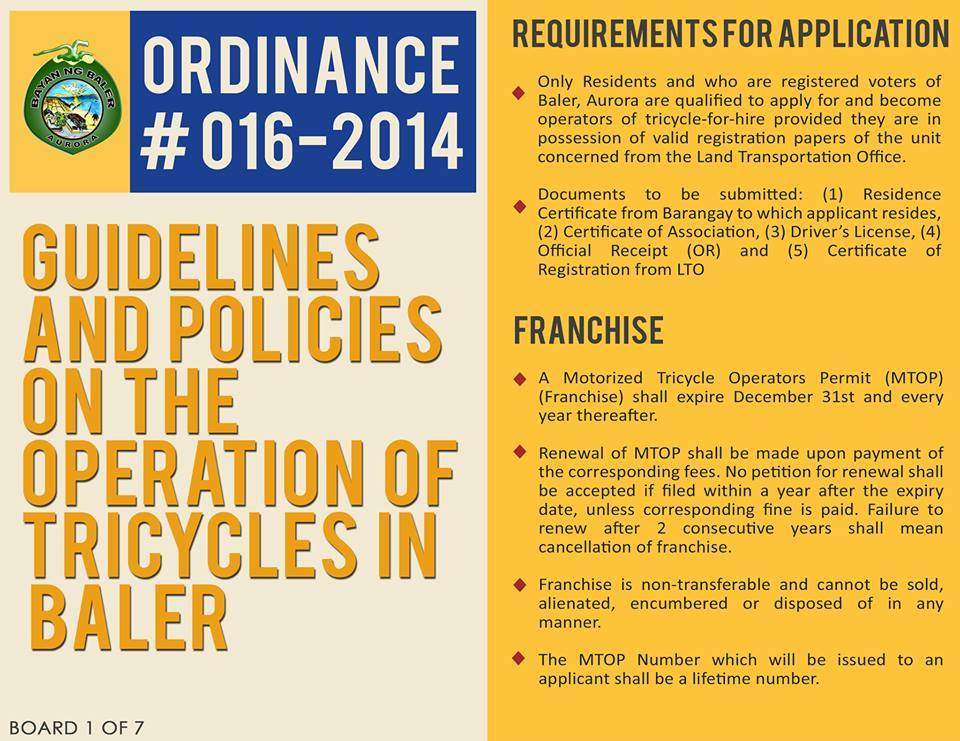 QUALIFICATIONS you need to apply for a MTOP (Motorized Tricycle Operator's Permit)
Must be a Filipino citizens

Partnership or corporation whose capitalization is sixty percent (60%) Filipino owned
MTOP Requirements:
Community tax certificate

Certificate of registration from LTO (original and photocopy)

Proof of purchase or official receipt of purchased tricycle unit (original and photocopy)

Barangay clearance that indicates residency

Certificate or letter of reference from TODA




Photocopy copy of driver's licence

Two (2) copies of 2×2 colored ID picture
Where to Apply?
MTOP application can be conducted at any Franchising and Regulatory Board office nearest your local town or city.
STEPS and PROCEDURES in order to get a MTOP
Go to local Franchising and Regulatory Board office nearest you and present the list of requirements

Present the motorized or electric tricycle unit to Traffic Management Group (TMG) at local municipal or city hall

Proceed to Franchising section of Business Permit and License office and present all the required documents

Wait for all your fees and charges to be assessed

Go to the License division of the Treasurer's office and pay all required fees

Claim your MTOP and sticker
Fees and Charges:
| | |
| --- | --- |
| Fees and charges | Amount in Php |
| MTOP filing fee | ₱50.00 |
| Inspection fee | ₱20.00 |
| Permit fee | ₱75.00 |
| Franchise fee (paid once every 3 years) | ₱300.00 |
| Fare adjustment fee | ₱50.00 |
| Regulatory fee (paid annually) | ₱100.00 |
| Provisional permit fee (paid every 3 months) | ₱75.00 |
| Total | ₱670.00 |
Take note that these charges vary in other Municipalities, so to verify the exact fees and charges you may need to got to or phone the nearest local Municipal Hall where Franchising Regulatory Board usually is located.